Print in Technicolor: Full Colour Comes to 3D Printing
3D printing opens up a world of possibilities, as long as those possibilities are fairly monochromatic. Not anymore, however, as XYZ has launched the world's first full colour FFF 3D printer
Imagine being able to 3D print an object with colours as rich and varied as you would get in a photograph. That used to be a dream, but now it has become a reality, with the launch of XYZPrinting's da Vinci Color.
Combining the wonders of traditional inkjet printing with fused filament fabrication (FFF), the thin coils of plastic used in most consumer 3D printers, the da Vinci Color allows full-spectrum, colour printing in 16 million shades. By firing droplets of CMYK ink onto regular PLA filament as it is being printed, the printer is able to produce objects in as many colours as you like, allowing everything from figurines to complex prototypes to be produced.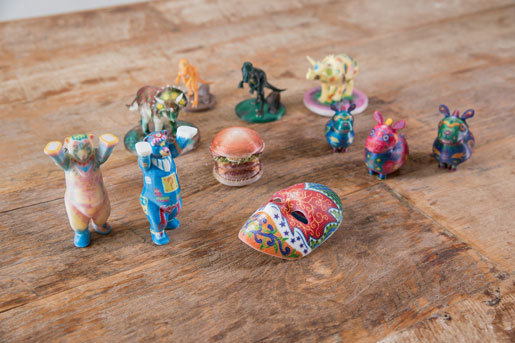 "With its 3DColorJet technology, the da Vinci Color is a breakthrough in 3D printing technology as it is unmatched by any other colour 3D printer in the market," Simon Shen, CEO of XYZprinting, said of the product.
"Just as we did with the da Vinci 1.0 in 2014, the da Vinci Color is poised to change the 3D printing industry for the general public again, and allow you to turn your creativity into colour 3D."
It's an impressive offering, allowing prints of up to 20cm x 20cm x 15cm. However, it doesn't come cheap. The printer will set you back a whopping €3,599 / $2,999, making it a pricey option, but one that far outstrips the capabilities of its rivals.